Automotive Glass Repair Leader Helps Fight Hunger in Schools through Windshield Program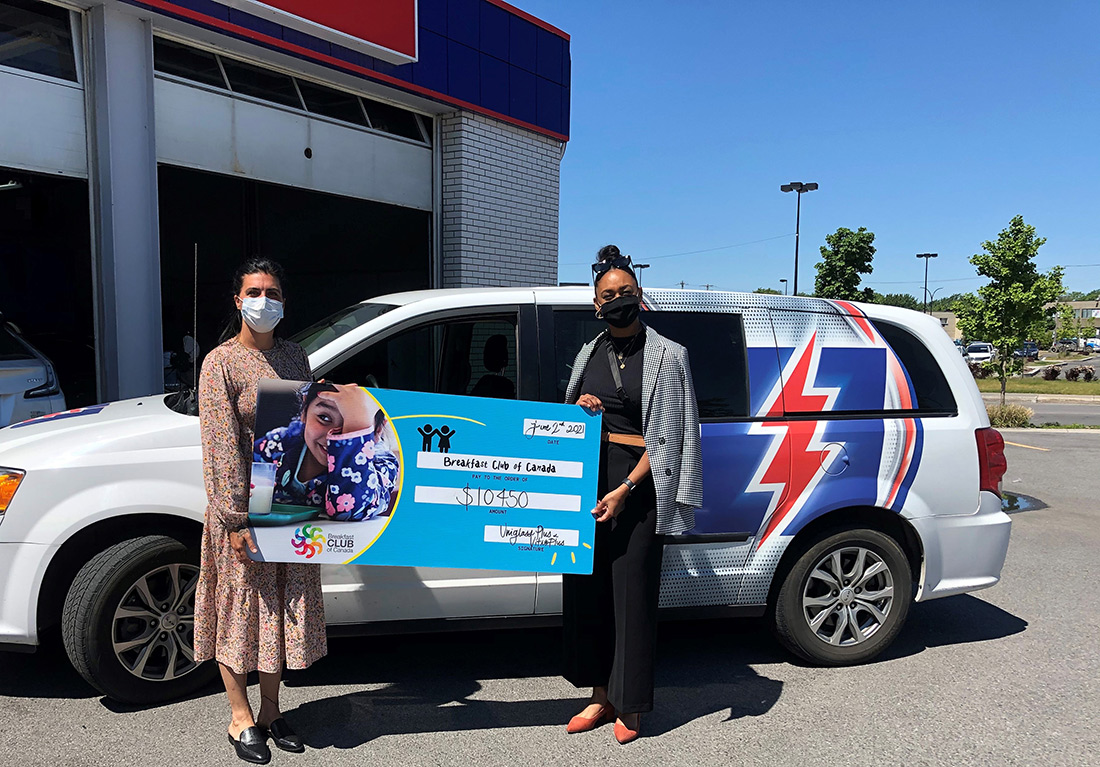 UniglassPlus and VitroPlus, industry leaders in automotive glass repair and replacement, raised over $10,000 for Breakfast Club of Canada through its spring windshield repair program.
Through the start of spring, UniglassPlus and VitroPlus owners from across the country committed to donating one nutritious breakfast for every windshield repair and replacement that came through their facility. Thanks to the support of their communities, owners raised $10,450, which is equivalent to 3,483 breakfasts for children across the country.
"The start of spring is when we see customers come in for annual maintenance because throughout the winter, bits of rocks and salt can hit your windshield causing chips or cracks," says Maurice Filion, president, Uniban. "This peak time is a great opportunity for us to raise valuable funds for Breakfast Club of Canada, especially this year as we recognize it's more important than ever."
Breakfast Club of Canada reports that, in Canada, two million children are at risk of going to school on an empty stomach, which represents over 1 in 3 Canadian children. Additionally, business closures due to the ongoing pandemic have led to a rise in unemployment and poverty therefore increasing the number of people experiencing food insecurity across the country.
"We are proud to be able to collaborate with committed partners like UniglassPlus and VitroPlus, who help support the Club's mission through incredible initiatives such as this," explains Marie-Eve Desrochers, Senior Advisor of Corporate Partnerships at Breakfast Club of Canada. "A big thank you to everyone who contributed to this program, from devoted employees to generous customers. Your contributions help children get access to the nourishment they need to succeed."
UniglassPlus and VitroPlus are also collecting customer donations throughout the year, should customers want to join in on the contribution for this important cause. Click here to learn more!